Dan Tel Aviv Hotel
October 15 - 18, 2018
Add to Calendar
2018-10-15 09:00:00
2018-10-18 21:00:00
Asia/Jerusalem
Icn cartel workshop
ICN Cartel Workshop 2018 Tel Aviv Israel
Dan Tel Aviv Hotel
Dear ICN delegates,
The Israeli Antitrust Authority is honored to host the 2018 International Competition Network (ICN) Cartel Workshop from October 15 to 18, 2018, at the Dan Hotel, Tel Aviv, Israel.
The theme of the 15th Cartel Workshop is How To Crack A Cartel Step By Step.
The discussions will focus on developing the capabilities required to uncover a cartel, and the legal issues that require attention at every step from the beginning of the investigation until the final sentencing. The 3 day Workshop will tackle various issues such as intelligence, digital evidence gathering, cloud computing and the unique legal challenges faced by agencies during legal enforcement. The Workshop will also include a hands-on practice session aimed at sharing experience on the conduct of effective questioning and dawn raids.
In addition to representatives of ICN member agencies, non-governmental advisors (NGAs) are invited to participate in selected parts of the Workshop.
The Workshop and its events will be held at various venues in Tel Aviv.
The Israeli Antitrust Authority looks forward to welcoming ICN member agencies and NGAs from around the world to Tel Aviv in the fall of 2018, the year of Israel's 70th birthday.
Michal Halperin
Director General
How To Crack A Cartel Step By Step
Location - Dan Tel Aviv Hotel
The Dan Tel Aviv Hotel reflects Tel Aviv's dynamic lifestyle. The first luxury Tel Aviv hotel in Israel's first Jewish city, the Dan Tel Aviv has always been a prime venue for statesmen, politicians and artists who gathered here from the earliest years of the state of Israel. Considered the Tel Aviv hotel of choice, the Dan Tel Aviv is justly renowned for its prime location overlooking the mediterranean and splendid beaches, and the city's famous seafront promenade bustling with happy strollers. Designer stores, commercial centers and the city's famed nightlife attractions are all on your doorstep.
We are pleased to invite you to a Cocktail Reception.
WHERE - Yam Hall at the Venue , Dan Tel Aviv Hotel,
WHEN- 6 pm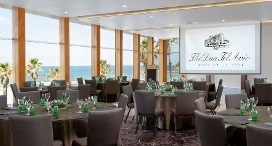 We are pleased to invite you to a Gala Dinner, at the Yitzhak Rabin Center, Tel Aviv.
WHEN- 7 pm.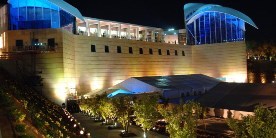 The event will include dinner and a performance by Lior Suchard. Suchard is an Israeli mentalist and self-described "mystifier" who performs "supernatural entertainment", where he delves into your innermost thoughts and knows what you are going to say even before you do.
Considered one of the world's greatest mentalists, Suchard performs Internationally and has a sizable global following.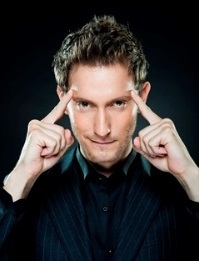 Half Day Trip
We are happy to invite you for a half day trip on 18 October 2018; click on the image and choose your preference on the registration form.
We are pleased to inform you that we have secured special prices for ICN Workshop participants for accommodation during the conference.
In order to benefit from this discount, please specify that you are guests of the ICN Workshop.